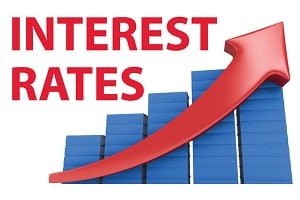 Rising Interest Rates
We have had several years of low mortgage rates, but that is about to change. Lawrence Yun, the chief economist for National Association of Realtors, forecasts mortgage interest rates will be at 3.75% by the middle of this year.
Interest rates are dictated by the Federal Reserve Board's monetary policy. They have kept the rates low for the past several years during COVID to help stimulate the economy and housing market. This is all about to change. Chairman Jerome Powell indicated, "The economy has made enough progress to justify removing the stimulus that the central put in place early in the pandemic to prevent a major recession."
All of the stimulus programs including unemployment have gone away. In addition, the FEDs have implied there may be three quarter-per-cent increase to the federal funds rate this year, followed by three more in 2023 and two more in 2024.
The job market remains strong with low unemployment and higher wages; however, the labor shortage persists. And supply chain issues continued to be delayed 6 to 12 months. We are remodeling our home in Tahoe, and the windows were delayed 6 months. The project has been put on hold until the windows are installed. With the interest rates on the rise, this is the time for buyers to buy! Inventory may start to level out as interest rates rise. For those who may have been experiencing buyer fatigue and taking a break, it is time to jump back in the market