The past two years have reflected a market that we have never seen before. After six draconian interest rate hikes by the Federal Reserve, the housing market came to a screeching halt. The 3% mortgage interest rate in May was up to 7% by September 2022. Inflation started off at 1.9% in January, peaked in August at 9%, and ended the year at 6.33%. It was hard to advise buyers on how to make the right offer on a home. Before July, buyers were competing with 20 to 30 other offers with bids easily from $200K to $1M over asking. No one knew how to negotiate in that market.
It has stopped; we can now take a breath. The market is now back to a market of choice and back to value. Buyers can now make an offer competing with only one or two other offers, make contingencies and do their due diligence. This is a good thing. Spending a million dollars for a home without the proper inspections is not a sound plan. This scarcity of buying caused many buyers to end up in a home with a low-interest rate but not a home they were in love with. Currently, we are recommending buying the home you love and refinancing when the interest rates come back down next year.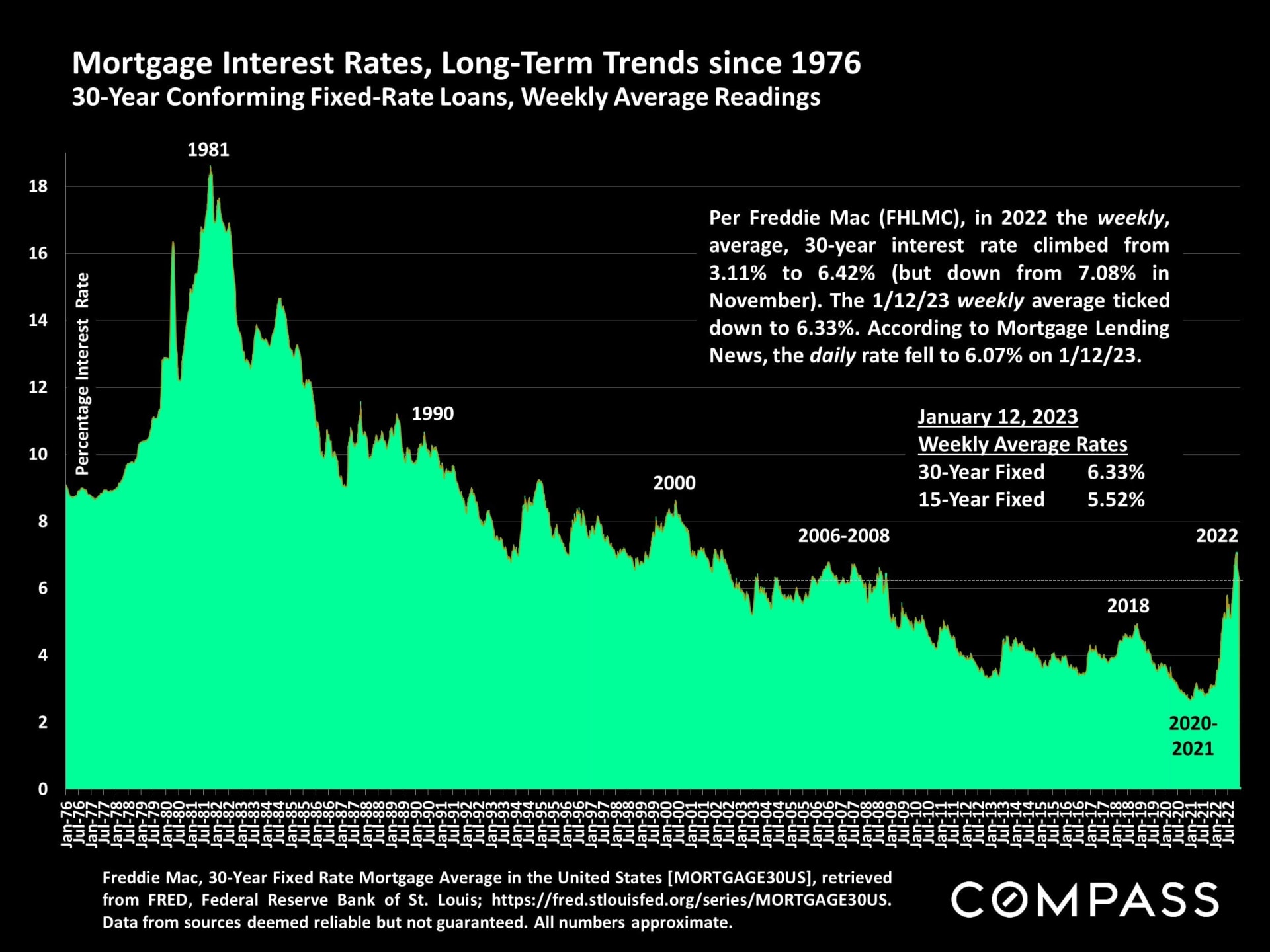 After July one out of 5 transactions, did not close. Buyers and sellers could not come together in terms and canceled. With the high rate of transactions not closing, 2022 home sales were down 15% over 2021. However, the median house price was 10% higher than in 2021.
The housing market has been a cyclical business over the past 50 years, so we knew it was only a matter of time before the tide would turn. We had an upward-trending market since 2012. The last downturn was in 2008 due to buyers getting homes without proper loan approval and interest-only loans. The unemployment numbers were high as many people lost their jobs and their homes. This slight possible downturn is much different because homes still have equity in them and the job market in CA is still strong. Currently, the unemployment rate in California is 4.1%. If there is a recession this spring, it is predicted to be mild.
What does the real estate crystal ball predict for the next several years? Recently, I listened to Lawrence Yun, Chief Economist for the National Association of REALTORs and he predicts the following.
2023 is a stabilizing year for the housing market. He expects it to be a solid year and by the 3rd and 4th quarter, we will start to turn a corner.
2024 will be a great year and he is predicting a 10% increase in sales and a 5% increase in sales prices for homes.
2024 Inflation will be down to 2%, the Fed Rate will be down to 4% and mortgage interest rates will be 4%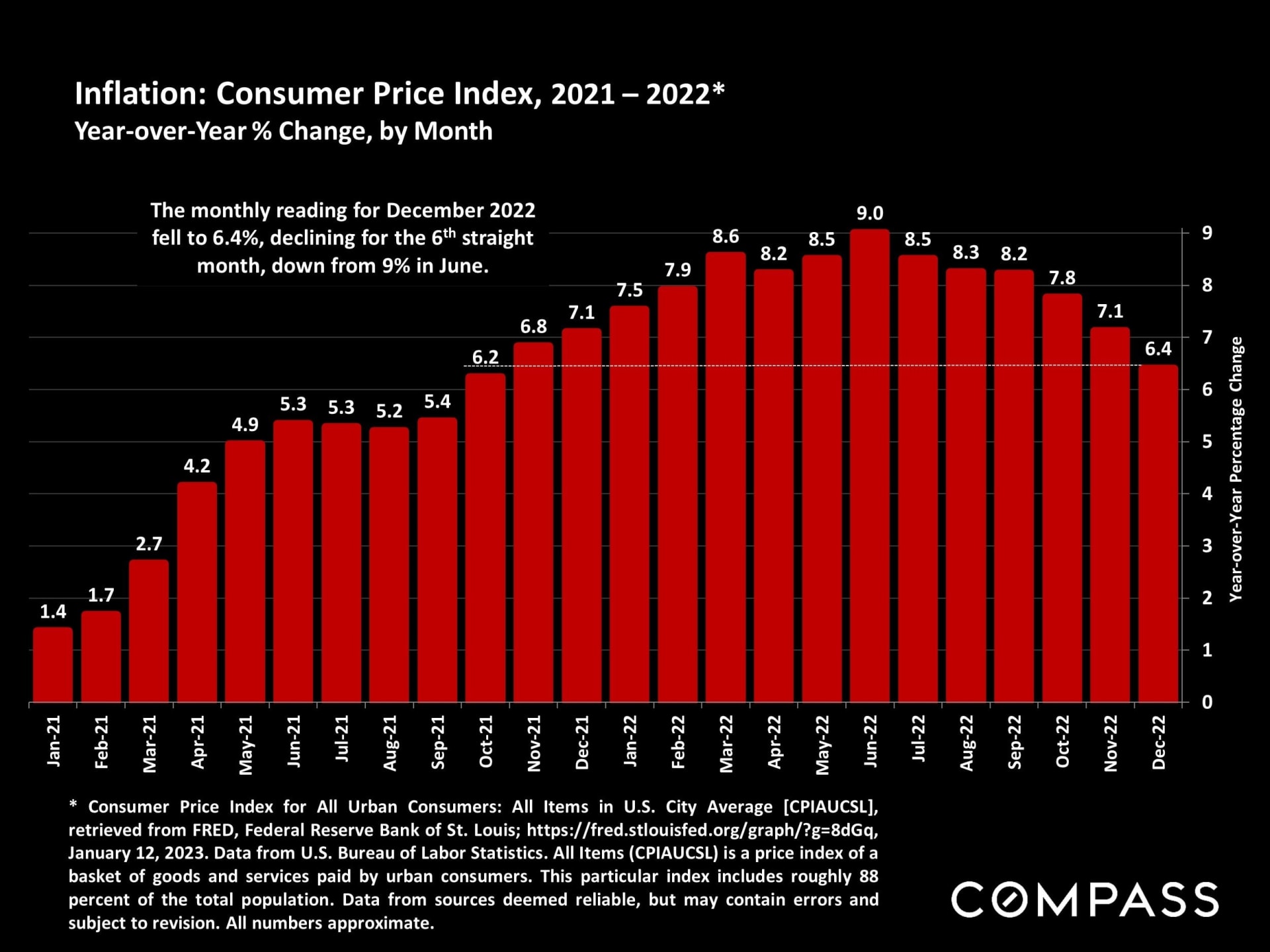 Part of the issue for the delay in the inflation rate is due to higher rents. Rents tend to be yearly, so the rental remark is causing the inflation rate not to adjust as quickly as the other market sectors.
As you know we are currently live in a highly inflationary time. What you may not know is that over the past 40 years, real estate has proven to be the number one asset class as a protection against inflation.
You may know me as someone who helps with people's residential real estate needs. However, I would like you to consider me as a resource for multi-family and commercial investment as well. If you, your friends, or colleagues would like to grow your assets during these inflationary times, feel free to give me a call and I'll be happy to take care of you and your referrals.